Issue 4 | June 2019
SCI Line: Spring/Summer 2019
Welcome to another issue of SCI Line – the Rick Hansen Institute's newsletter for clinical professionals. This issue's hot topic is all about sexual health. Click the links below to learn about the Sexual Rehabilitation Framework, insights from clinicians and online resources for sexual health. We've also included information on upcoming SCI courses and conferences.

Want to connect with other clinicians?
Access the Canadian Spinal Cord Injury Clinician Directory.

Your feedback on the SCI Line is important to us, and we welcome suggestions for future content. Please connect with our team at

.

If you would like to learn more about the Rick Hansen Institute, please visit our website.

Thank you,

The Rick Hansen Institute Clinical Team,
Jess (Nurse) & Kris (PT)
| | |
| --- | --- |
| | Inside this Issue |

Article:
Eliot S, Hocaloski S, Carlson M. (2017). A Multidisciplinary Approach to Sexual and Fertility Rehabilitation: The Sexual Rehabilitation Framework. Topics in Spinal Cord Injury Rehabilitation, 23(1), 49-56. DOI: 10.1310/sci2301-49
Sexual function is a key indicator of quality of life for those living with a spinal cord injury. However, it is not always appropriately addressed by health care professionals. Similarly, these concerns have been reflected in data from the Rick Hansen Spinal Cord Injury Registry (RHSCIR) where only 15% of respondents answered satisfied or very satisfied with their sexual life during a life satisfaction questionnaire collected 5 years after their traumatic SCI. Despite an expectation from clients that the topic will be addressed, reasons for avoidance by health care professionals surrounding the topic of sexuality are wide ranging and can leave clients feeling disempowered by the lack of opportunity to ask questions.
The Sexual Rehabilitation Framework (SRF) provides a tool for clinicians to use in the assessment process with their clients. Although not a substitute for a full sexual history, the SRF is comprised of eight areas that can be used as a checklist to help identify key sexual issues whilst also addressing barriers that may impede sexual functioning (e.g. urinary incontinence). Use of this framework should be encouraged among multidisciplinary teams to ensure there is adequate sexual health support and expertise available to patients. For many, it is rare to have access to specialized SCI sexual health and fertility experts in a standard clinical setting. By sharing the management of sexual concerns, health care professionals are encouraged to start the conversation of sexual health and move towards supporting clients with their sexual functioning after SCI.
Below, Tanya Normand (RN) and Framework co-author Shea Hocaloski (SCI Sexual Health RN) reflect on their own practice of managing sexual health in the SCI population.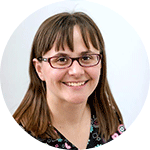 Tanya Normand, RN, BScN, CRN (C)
Glenrose Rehabilitation Hospital, Edmonton

When reading the article, I was surprised to learn that sexual function was such a high priority for those with a spinal cord injury. This was a shock to me as often the first things I hear from patients is "when am I going to walk or get bowel and bladder function back?" I am not sure if they are uncomfortable bringing sexual health up, have not focused on that aspect of their care yet, or are just overwhelmed with all the changes to their body and what they need to accomplish during their rehabilitation.

Numerous coworkers and myself agree health care providers can be reluctant to bring sexual health up due to limited knowledge, time, fear of offending patients, and a nurse's own discomfort. These are many of the reasons why I probably haven't broadened my practice in this area.

I found it surprising that the whole team should be used to explore sexuality as I see sexuality as a more personal aspect of one's life. After reading the article, it makes sense that sexuality could be talked about with numerous disciplines as each profession focuses on different aspects of care. I find it an important fact to point out however that the sexual rehabilitation framework needs a practitioner to be aware of one's own attitudes first as some people may be more open to talk about their sexuality than others.

At Glenrose Rehabilitation Hospital, we are very lucky to have access to a sexual health service and I was excited to learn that it has tried various ways to get information across. Upon speaking to the team, we wondered if staff are asking patients about their sexual health. I personally have never asked these questions and I am not sure how comfortable I would be bringing them up. The sexual health nurse reassured me that these are easy questions to ask patients, particularly to get the conversation on sexual health started!

I have taken all the information from the article, coworkers and sexual health nurses and I am now challenging myself to get curious and start asking questions that I might not be 100% comfortable with. I challenge others to take on a different perspective and get out of their comfort zones by also asking hard questions!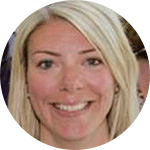 Shea Hocaloski, RN, BtechN & Sexual Health Clinician
Vancouver General Hospital

I am pleased that sexual health has been the chosen topic for the spring newsletter. It is a subject that both clients and health care practitioners think about but find it difficult to discuss. Clients are hoping that health care professionals will ask them the questions and health care professionals are often of the mindset that if sexual health was an issue the client would ask questions. It is important to point out that just because questions aren't being asked it doesn't mean that the issues don't exist. This is a gap that we need to start addressing. The first way to do this is by providing permission to clients that it is okay to have questions about the sexual part of their lives. Adding questions into intake forms or during interviews related to bowel and bladder function, bed mobility, dressing, etc. can be quite effective.

Another simple and effective strategy is the 3-step method for asking about sexual health. It goes like this:
Many people with ______have questions or concerns about the sexual part of their life

Have you thought about this at all?

Would you like to talk to someone about this?
Many clinicians are hesitant to open the door to talk about this area because of concerns that they won't know what to do about it. It is okay not to have all of the answers. Opening the door to start conversations about sexual health is a way to start shifting the rehabilitation culture to say that "sex is spoken of here". I feel that this shift is starting and we need you to keep it going!

SCIRE provides clear and concise evidence based information on a comprehensive set of topics relevant to SCI and rehabilitation. Please click on the links to access some of their sexual health resources and videos.
Created in partnership with SCI BC and the G.F. Strong Rehabilitation Centre at Vancouver Coastal Health, this website offers SCI-specific information, peer stories and helpful resources on a range of topics from sexual health to bowel and bladder management.
Access to a range of resources relating specifically to sexual health and SCI developed by sexual health clinicians and specialists in Vancouver, BC.
The link for this e-learning hub course is now open to the public with the creation of a user account.
A talk by Lauren Varriale, an Occupational Therapist who specializes in neurological rehabilitation in SCI. In this video, she speaks about positioning and adaptive devices to improve sexual functioning and couple intimacy.
[This video contains explicit content]
UPCOMING COURSE
The Health Sciences Centre Winnipeg is pleased to announce that they will be hosting a 2-day, weekend course on the Occupational Therapy and Physical Therapy Management of Spinal Cord Injury. This course will be delivered by Spinal Cord Injury Seminars, Inc., which has a robust and well-established reputation in the delivery of spinal cord specific education throughout North America. The focus of this seminar is "functional treatment approaches…from injury to home again" and will be delivered by both an Occupational Therapist and Physical Therapist with extensive experience in this area of practice. Topics covered include:
International Standards for Neurological
Classification of SCI (ISNCSCI)
Treatment progression
and functional outcomes by level of injury
Medical complications
Acute management of SCI
Sexual function after SCI

Neurogenic bowel and bladder management
Management of shoulder dysfunction
Medical equipment and home modifications
Wheelchair seating and positioning
Advanced transfers and wheelchair skills
Upper extremity progression
Mobility progression
Psychosocial considerations
Additional lab sessions covering mobility progression and mat skills, wheelchair skills, ADL function, assistive technology and splinting will also be interwoven across both day 1 and day 2.
This workshop will be delivered Saturday/Sunday (October 19th & 20th, 2019)

| Conference | Date | Location |
| --- | --- | --- |
| RehabWeek 2019 | June 24-28, 2019 | Toronto, Ontario |
| 2019 National Neurotrauma Society (NNS) Symposium | June 30-July 3, 2019 | Pittsburgh, Pennsylvania |
| Academy of SCI Professionals Educational Conference & Expo | September 1-4, 2019 | Nashville, Tennessee |
| Eurospine 2019 | October 16-18, 2019 | Helsinki, Finland |
| Canadian SCI Rehabilitation Association National SCI Conference | October 16-18, 2019 | Niagara Falls, Ontario |
| Annual Conference of the International Society for Quality of Life (ISOQOL) Research | October 20-23, 2019 | San Diego, California |
| International Spinal Cord Society (ISCoS) Annual Scientific Meeting | November 5-7, 2019 | Nice, France |
| American Congress of Rehabilitation Medicine Annual Conference (ACRM) | November 5-8, 2019 | Chicago, Illinois |
The Rick Hansen Insitute is a Canadian-based not-for-profit organization that drives spinal cord injury (SCI) research and innovation around the world. By facilitating an international network of researchers, healthcare professionals, entrepreneurs, investors, people with SCI and their supporters, we strive to improve the lives of people living with SCI in Canada and around the world.

You are receiving this email as a member of the Rick Hansen Institute Canadian SCI Clinical Directory and have provided your express consent to receive marketing news from the Institute. To change your preferences, email us at

.
The Rick Hansen Institute is proudly accredited by Imagine Canada.