Issue 3 | November 2018
SCI Line: Fall 2018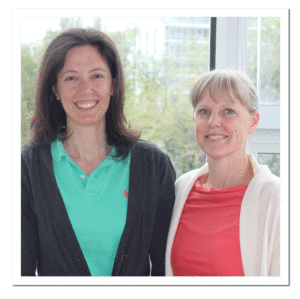 We are excited to share another issue of the SCI Line, a newsletter for spinal cord injury (SCI) clinicians. We want to share recent and relevant content on SCI research, practice, and clinical resources amongst clinicians in the Canadian Spinal Cord Injury Clinician Directory. Our hope is that the newsletter will support awareness of SCI-related activities.

Your feedback on the SCI Line is important to us, and we welcome suggestions for future content. Please connect with our team at

.

If you would like to learn more about the Rick Hansen Institute, please visit our website.

Thank you,

The Rick Hansen Institute Clinical Team,
Kris (PT) & Tova (PT)

What's the evidence for upper extremity assessment and rehabilitation?
An outpatient OT asks: "More and more we're getting referrals for "hand therapy" for incomplete SCIs, and it would be good to know what the current best practices/evidence for assessment/treatment of weakness in this population."
Assessment
A great resource for assessments that have been tested for SCI is the Spinal Cord Injury Research Evidence (SCIRE) project. You'll see the usual suspects like the box and block test and hand grip strength testing.

Two examples of physical tests you might not have heard of are:
The GRASSP (Graded Redefined Assessment of Strength, Sensibility and Prehension):

This outcome measure is quite extensive and uses a special kit you need to buy from the manufacturer ($1250! https://www.grassptest.com/what-is-grassp/

)

It is quite reliable and valid, and has a wide variety of tests that get a comprehensive look at upper limb function: dorsal sensation, palmar sensation, strength, prehension ability (ability to move the hand into different types of grasps, e.g. key pinch) and prehension performance (functional ability with grasps, e.g. pour water from a bottle).

Van Lieshout Test Short Version (VLT-SV)

This outcome measure looks at 10 tasks that require a variety of shoulder, elbow and hand function to complete. It uses equipment you are likely to have in your therapy gym. There is no standardized equipment/guidance.

While it has been found to be reliable, no research has assessed validity or norms for SCI.

Fun fact: the last task is lighting a match, which may or may not be wise depending on their hand function and your fire safety rules!
Treatment
In 2016, SCIRE updated the review of evidence for upper limb rehabilitation. At the end of each section, they give key points, two of which are included below:

Also found to be valid is functional electrical stimulation, for example Popovic et al. 2011 which showed that extra OT with FES for grasping showed an increase in FIM score of 10 extra points compared with OT alone.

Many papers report salience (making sure rehab has meaning) is important, so to get reps up for your card-loving patients you could make use of your sticky Velcro and set up this: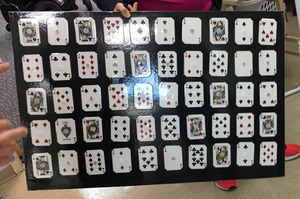 Courtesy of SCI OTs at Detroit Medical Centre - Rehabilitation Institute of Michigan

What's the difference between reviews?
When looking to find a review of the evidence on a particular subject, you sometimes see a few different terms. Here's a brief overview of what they mean:
Scoping or mapping review: a comprehensive literature search and description of what literature is available, without critically appraising the quality of the evidence. Usually used to describe the extent of what research is available, as opposed to understanding quality or effectiveness.
Systematic review: comprehensive literature search and appraisal of the evidence. Requires studies to be critically appraised, usually using a standardized framework like the Pedro scale or Sackett's levels of evidence. Depending on what the reviewers are after, they might only consider randomized, controlled trials, or they might choose to consider less "rigorous" studies. The data from each study is considered in isolation and results are not combined.
Meta-analysis: the first step is much like a systematic review. It goes one step further though, as results from multiple studies, usually randomized controlled trials, are combined together to get a more comprehensive look at how effective a treatment is. These are less common because the patients in the studies and the treatment itself need to be relatively similar, but gives you a better idea of whether results are being replicated over different studies. It also tells you how much more effective a treatment is than the control group.
Rapid review: a less rigorous type of review which is designed to give you the "quick and dirty" review of the literature. This is often used for newer research areas where things are changing quickly, but where clinicians are looking for guidance.

This is an online, one hour transfer training course for people with all diagnoses to improve their transfer technique. You can click on the link to access the training without being a part of the research study, fill out the questionnaire and be sent a link to do the training within a couple of days. Early research shows it improves transfer technique in people with SCI.



SCI-Ex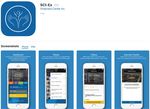 The Shepherd Center in the US has an exercise app for people with SCI, available for both Android and iOS devices. It has videos for both independent and assisted exercises, and breaks it out by level of injury.







Sexual Health after SCI

Sexual health is a major area of interest for people with SCI. Spinal Cord Injury BC and the BC Centre for Sexual Medicine have a website full of text and video resources for patients and their families: https://scisexualhealth.ca/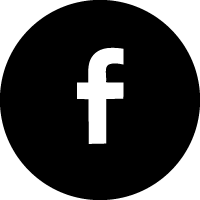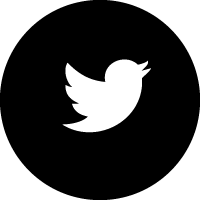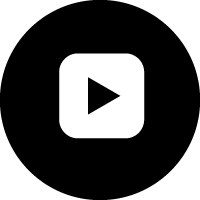 The Rick Hansen Insitute is a Canadian-based not-for-profit organization that drives spinal cord injury (SCI) research and innovation around the world. By facilitating an international network of researchers, healthcare professionals, entrepreneurs, investors, people with SCI and their supporters, we strive to improve the lives of people living with SCI in Canada and around the world.

You are receiving this email as a member of the Rick Hansen Institute Canadian SCI Clinical Directory and have provided your express consent to receive marketing news from the Institute. To change your preferences, email us at

.
The Rick Hansen Institute is proudly accredited by Imagine Canada.