Issue 2 | June 2018
Welcome to SCI Line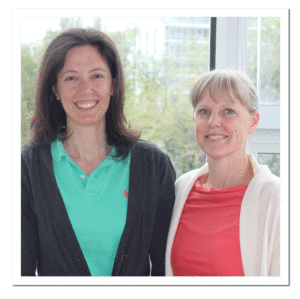 We are excited for another issue of the SCI Line, a newsletter for spinal cord injury (SCI) clinicians. We want to share recent and relevant content on SCI research, practice, and clinical resources amongst clinicians in the Canadian Spinal Cord Injury Clinician Directory. Our hope is that the newsletter will support awareness of SCI-related activities. We have added a new 'Fun Fact' section to the newsletter in hopes of sharing some smiles as well.

Your feedback on the SCI Line is important to us, and we welcome suggestions for future content. Please connect with our team at

.

If you would like to learn more about the Rick Hansen Institute, please visit our website.

Thank you,

The Rick Hansen Institute Clinical Team,
Kris (PT) & Tova (PT)
Win a $25 gift card!
Complete this survey to let us know more about what resources would better support you in your practice and be entered to win 1 of 2 $25 gift cards (your choice of Rona, Winners or Best Buy).


.

Can transcutaneous spinal cord stimulation improve voluntary hand control in chronic, severe cervical SCI?
Data from this study show that transcutaneous stimulation along the midline of the cervical spinal column can change the state of the nonfunctional cervical neural networks to improve functional potential and allow increased voluntary upper limb function in individuals paralyzed up to 20+ years. Some theories about this treatment believe that it bypasses the site of injury by using interneurons to get the message to previously unreachable muscles. Stimulation parameters were designed to avoid directly inducing muscular contractions and instead, facilitate voluntary task performance. This means that the stimulation was meant to act as an "amplifier" of the signal coming from the brain, not cause muscle movements by itself.

Stimulation, combined with targeted training tasks for 8 treatment sessions led to a 225% increase in grip strength measured with the stimulation turned off and 325% increase with the stimulation on. After treatment, all 8 subjects showed decreased use of upper arm muscles and increased forearm muscle use when gripping. Additional improvements below the level of stimulation were reported by some individuals during the study including sensation below the level of lesion, trunk control, and bladder and bowel control.

As this study was designed to determine proof of concept and feasibility to use this type of stimulation to neuromodulate the cervical spinal segments to improve upper limb function, further investigation is needed before it is made available for general clinical use.

See pre and post treatment videos.

Read the full article


Kristen Walden, SCI PT: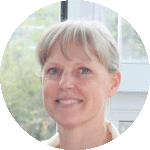 "Spinal stimulation research and the concept of being able to up-regulate the neural circuitry to then be able to use functional task training with a much greater impact is very exciting. This would allow us to target neuro recovery goals for many more of our acute and chronic clients as it seems to show functional impacts even long after the injury. The article makes me think about the untapped potential of clients whom I have previously been treating with a compensation strategy focus as I considered them to be outside the window for neural plasticity.

There has been a lot of recent excitement about the potential for functional recovery using epidural spinal stimulation, but like many interventions being researched, it would be challenging to implement in a clinical setting so our patients could access it. Though this article is limited to proof of concept, it is exciting as the transcutaneous stimulation used is something non-invasive that could easily be integrated into a clinical rehab setting.

I am eager to see where the research leads in this area as there are many things still to be determined around optimal timing, frequency, intensity, etc."

Two-way repeated measures analysis of variance (ANOVA)
Definition: two-way repeated measures analysis of variance (ANOVA) is a statistical method that compares the mean differences in the dependent variable (i.e., the outcome of interest which is usually a continuous variable – in this case, grip strength) between groups that have been split on two independent variables that have two or more categories. One of the independent variables is often time so that you can tell whether the dependent variable is changing over time. The other independent variable is your intervention (vs. control) – in this case, stimulation. Source

In the feature article, two-way ANOVA with repeated measures was used to compare the mean grip strength measured over time (in 8 sessions over 4 weeks), with stimulation on and off. The mean difference in grip strength was compared to determine whether any change in grip strength was the result of the interaction between stimulation and time.

ASCIP Clinical Webinars
The Academy of Spinal Cord Injury Professionals (ASCIP) provides both live and on-demand webinars for clinicians. Covering a wide range of topics from "Standards for Psychologists, Social Workers and Counselors in SCI Rehabilitation" to "Differential Diagnosis of Dizziness in Spinal Cord Injury", these webinars are free for ASCIP members and $34 USD for non-members.
ISNCSCI Algorithm
The RHI ISNCSCI Algorithm is a free tool that helps clinicians accurately classify spinal cord injuries. The Algorithm is based on the International Standards for Neurological Classification of Spinal Cord Injury (ISNCSCI) – the most widely recognized assessment for determining a person's level of injury and impairment. A recent user survey shows that the ISNCSCI Algorithm has increased understanding of the classification rules in 78% of respondents and increased confidence in classifying ISNCSCI assessments in 84% of respondents.
Spinal Cord Injury Massive Open Online Courses (SCIMOOC)
The International Spinal Cord Society (ISCoS) provides free online courses for clinicians. Registration for the "Physiotherapy Management of SCI" course is now open. The course begins July 30, 2018, and is a 5-week intensive online course appropriate for physiotherapy students and junior physiotherapists who have a good understanding of the key principles of physiotherapy but little prior experience in SCI
[COURSE] Evaluation and Treatment of Respiratory Function in Neurological Disorders on Current Best Practice
This course is being offered by the Canadian Physiotherapy Association as a Post Congress Course and takes place November 4, 2018 in Montreal, Canada. It is mainly directed to physiotherapists working with individuals presenting with neurological disorders and resulting dysfunction to the respiratory system.

Meeting
Date
Location
NeuroTrauma 2018
(3rd Joint Symposium of the International and National Neurotrauma Societies and AANS/CNS Section on Neurotrauma and Critical Care)

August 11-16, 2018

Toronto, Ontario

Academy of Spinal Cord Injury Professionals (ASCIP) 2018 Educational Conference and Expo

September 2-5, 2018

New Orleans, Louisiana

57th International Spinal Cord Society (ISCoS) Annual Scientific Meeting

September 13-15, 2018

Sydney, Australia

Eurospine 2018

September 19-21, 2018

Barcelona, Spain

American Congress of Rehabilitation Medicine Annual Conference 2018

September 30 – October 3, 2018

Dallas, Texas

Canadian Physiotherapy Congress 2018

November 1-3, 2018

Montreal, Canada

Society for Neuroscience Annual Meeting 2018

November 3-7, 2018

San Diego, California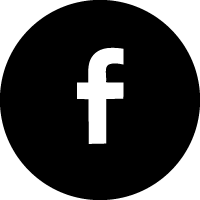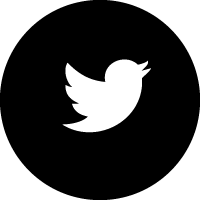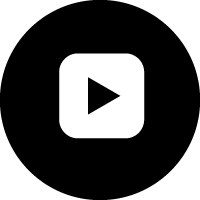 The Rick Hansen Insitute is a Canadian-based not-for-profit organization that drives spinal cord injury (SCI) research and innovation around the world. By facilitating an international network of researchers, healthcare professionals, entrepreneurs, investors, people with SCI and their supporters, we strive to improve the lives of people living with SCI in Canada and around the world.

You are receiving this email as a member of the Rick Hansen Institute Canadian SCI Clinical Directory and have provided your express consent to receive marketing news from the Institute. To change your preferences, email us at

.
The Rick Hansen Institute is proudly accredited by Imagine Canada.